Add some flare to your watercraft with our high-quality boat wraps
At Ultimate Vehicle Wraps, we pride ourselves on providing quality vinyl wraps for boats of all shapes and sizes. 
As part of the Hi-Vis family, we began life as a signwriting business for local advertisers in 1959. Since then, we've become experts at wrapping anything from semi-trucks to ATVs — and everything in between. We use the finest materials to create the best boat wraps Newcastle and the Hunter can rely on. 
Place an enquiry or book a free measure and quote online today. 
ENQUIRE NOW
Contact our friendly sales team to talk about your requirements.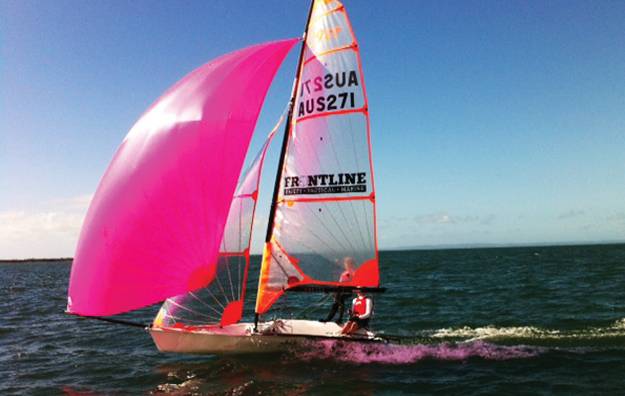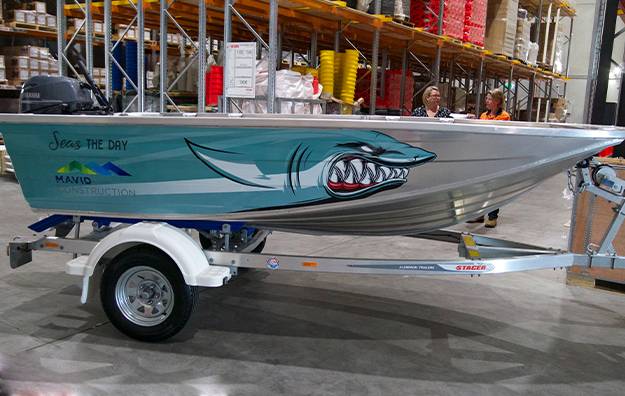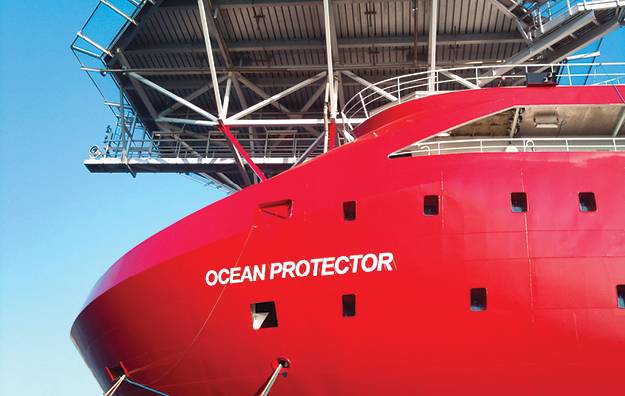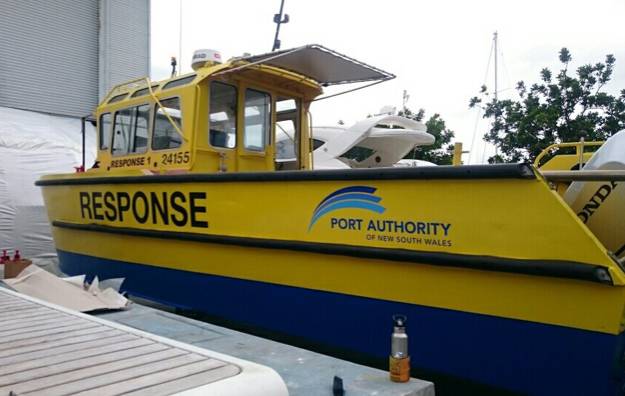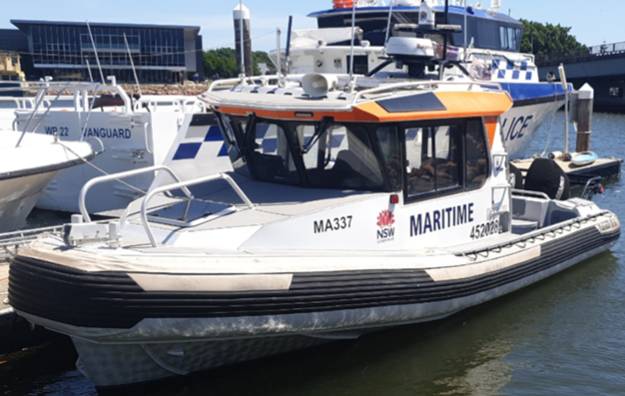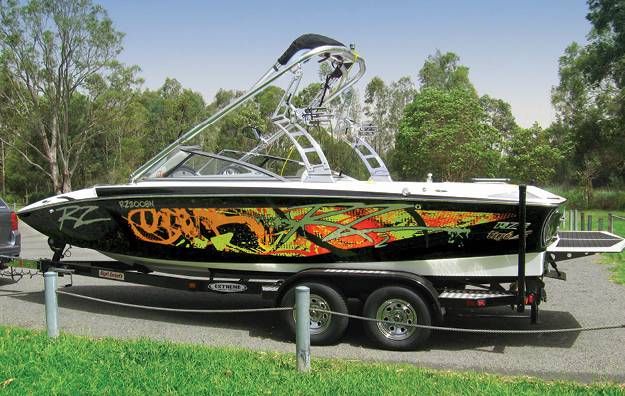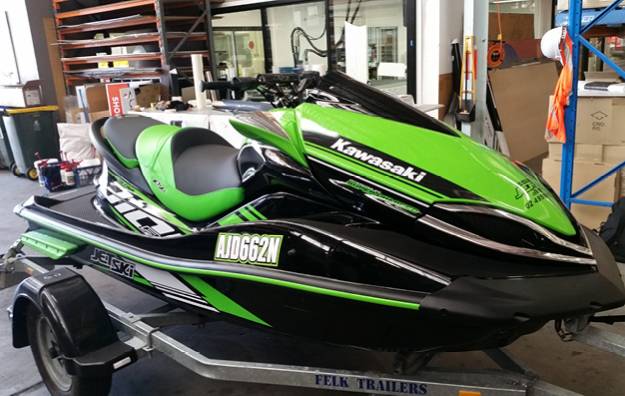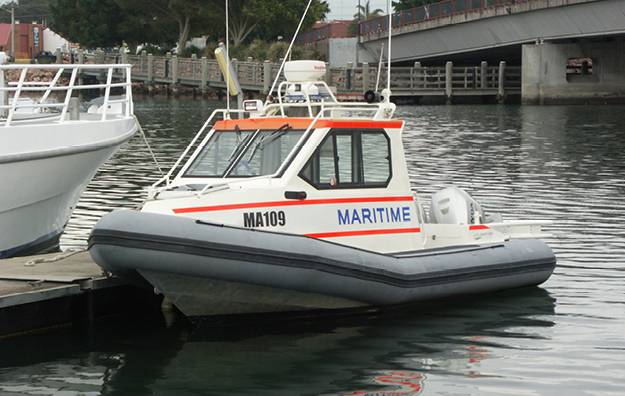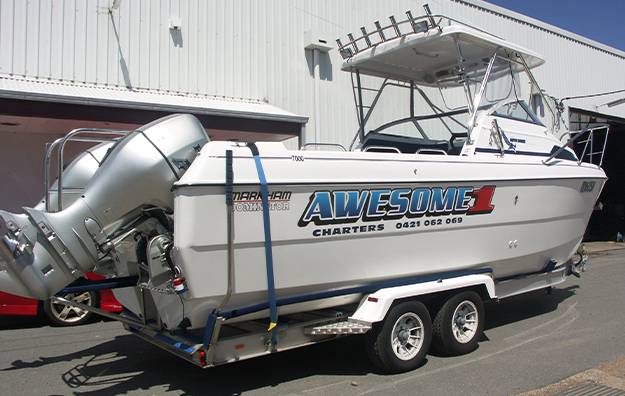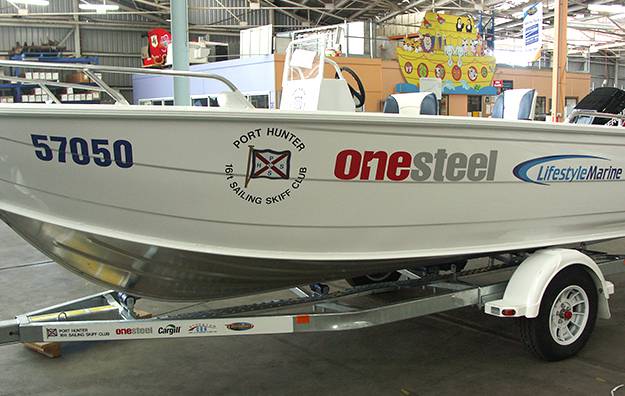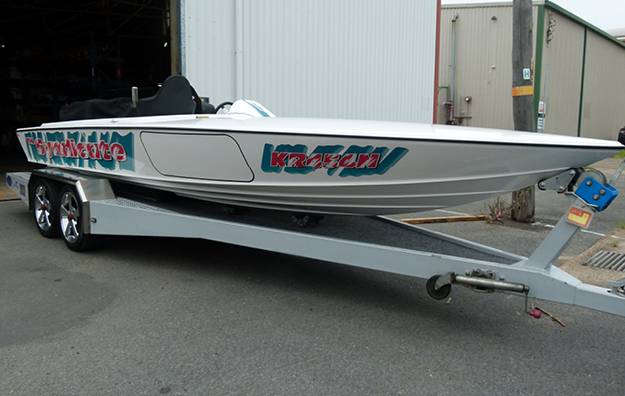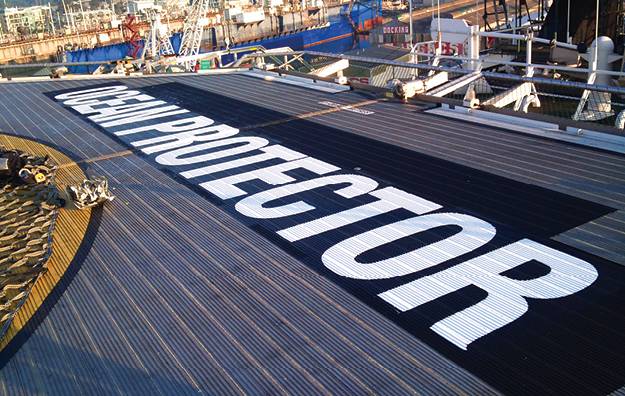 From dinghies to sailboats, our expert team can vinyl wrap boats of any size
Vehicle wraps are a complicated and time-consuming process – that's why you need an experienced set of hands to make your new wrap shine. Our experienced team has worked on an array of small and large watercraft, so you can rest assured your boat wrapping will stand out.  
No matter your vessel of choice, our team can design the perfect boat wraps for you. Take a look at some of the watercraft our team has worked on. 
Dinghies
Sailboats
Fishing boats
Jet skis
Speedboats and powerboats
Maritime and Port Authority boats
Can't see your boat on the list? We use the largest printers in Australia in our 4000 sqm facility. Contact us today to see if we can provide a quality wrap for your boat. 
Boat vinyl wraps are a great way to advertise your brand
 A high-quality vinyl wrap is one of the best ways to advertise your business on the go. Mobile advertising provides you with endless opportunities to get your logo in front of new and diverse audiences on a daily basis. Think of vinyl wraps as a durable, mobile billboard that will show off your business wherever you are.
 Vinyl wraps can be made using your existing brand assets, meaning you won't need to design a new logo specifically for your boat. Our expert design team can use your logo and ideas to create a cohesive, eye-catching design for your watercraft.
 For seasonal events, we can provide a distinct boat wrap to make your brand stand out. We'll work with you to create an eye-catching design that will turn heads whether you're docked or driving at full speed. 
Our boat wraps are made with quality materials from world-leading brands 3M and Avery Dennison to give our customers long-lasting results. 
Contact us today to create the perfect boat vinyl wrap for your business.
What kind of vinyl do you use for boat wraps?
At Ultimate Vehicle Wraps, we've partnered with globally recognised brands 3M and Avery Dennison to create high-quality boat wraps Newcastle and the Hunter can rely on.
Our vinyl wraps are available in over 100 shades and a variety of textures to give your new wrap the perfect finish. Our vinyl can withstand high temperatures and features built-in resistance to UV rays, great for hot Australian summers.
Our wraps also patented adhesive technology that makes them easy to install and remove. This is ideal for boats that may need multiple wraps installed and removed during time-sensitive events like boat races or tournaments.
We make sure our vinyl looks great and provides long-lasting performance for your vehicles. When it comes to adding a vinyl wrap to your boat or watercraft, don't settle for second best. Choose Ultimate Vehicle Wraps for superior materials, flawless installation and warranties you can rely on.
How do I keep my vinyl wrap boat clean?
Our vinyl wraps are easy to clean and maintain. Proper aftercare is essential for keeping your vinyl boat wraps in good condition — with consistent upkeep, a vinyl wrap can last years without fading or peeling.
We recommend not washing your boat for at least a week after your vinyl wrap has been installed. This gives the vinyl material more time to fully adhere to your boat.
Follow these guidelines to safely and thoroughly clean your vinyl boat wrap: 
Choose a marine-safe soap and ultra-soft brush.
Always use room temperature water when washing.
Stick to a consistent wash schedule to prevent dirt and grime from accumulating.
Avoid damaging your vinyl by keeping the water pressure low at all times.
To keep your wrap looking fresher for longer, avoid leaving your boat in the sun for long periods of time when not in use. While our vinyl wraps is resistant to UV rays, prolonged sun exposure can still cause your wrap to fade over time. Purchase a UV protective cover or keep your boat in the shade when you're not on the water.
We provide warranties of up to 7 years on our vinyl wraps — speak to our team for more information.
Are vinyl wraps better than paint designs for boats?
Yes. Vinyl wraps are more practical and fade-resistant than paint, making them the superior way to add a custom design to your watercraft. For watercraft that need to feature specific logos and brands, vinyl wraps are much quicker and easier to install and replace than completing a new paint job. Here are just some of the benefits of choosing a boat vinyl wrap.
Simple maintenance. With proper upkeep, a professionally installed vinyl wrap can last for years without fading or peeling. Paint takes longer to clean and needs to be retouched every few years to keep its colour, which is essential for making your brand look good. Our vinyl wraps are resistant to UV rays for long-lasting colour retention and improved durability.
Easy to replace. If your vinyl wrap is damaged, we can easily remove and replace it with a fresh design in our facility.
Quick installation. A new vinyl wrap can take only a handful of days to install by our team of professionals. Paint jobs are more time-consuming as they require multiple layers of paint and finish to be applied to your watercraft.
Still not convinced? Speak to one of our specialists today and discover the benefits of vinyl boat wrapping. 

Can you uninstall my current boat wrap?
Yes. From partial wraps to full-body wraps, we're experts at removing wraps from a wide range of large and small watercraft.
While vinyl wraps are a safe, effective way to enhance the look of your vehicle, it's important to always have your vinyl wrap installed and removed by a professional. Improper removal can leave marks or damage your existing paint. Contact us today for more information.
Do I need to clean my boat before installing a vinyl wrap?
Yes. When it's time to install a new vinyl wrap, boat owners need to properly clean their watercraft ahead of time. Removing any dirt, grime or wax from the surface of your boat will help the vinyl properly adhere to your vessel.
A power wash should remove most of the dirt and grime from your boat — follow this up with a hand-wash using warm water to make sure there's no dirt left. Water can still be caught in small crevices on your boat, even after hand drying. We recommend leaving your boat to air dry for at least 24 hours before wrapping.
Do your vinyl wraps come with warranties?
Yes. We want all our customers to get the most out of their vinyl wraps. That's why we offer warranties up to 7 years across our full selection of vinyl wraps, covering our materials and workmanship. For fleet wraps, we can show your drivers how to keep their wraps in good condition for long-lasting performance.
During your initial consultation, our specialists will run you through our range of warranties for your vinyl wrap. Contact us today for more information about our warranty service.
When should I replace my vinyl wrap?
Depending on their maintenance and upkeep, vehicle wraps can last for many years without needing to be replaced. However, all vinyl wraps will eventually fade over time. Signs that your vehicle wrap is due for an update include:
Scratches or marks on the surface.
Peeling or lifting around corners and edges. 
Damaged panels. 
Faded colours. 
We use the highest-quality vinyl from industry-leading brands 3M and Avery Dennison to provide long-lasting boat wraps Newcastle drivers can rely on. We can easily replace your existing wrap and help you design a new look for your watercraft. Whatever your wrapping needs, Ultimate Vehicle Wraps can get it done.
Why should I get my vinyl wrap professionally installed?
While DIY wrapping is an option for most vehicles, having your vinyl wrap installed by a professional gives you superior results and reduces the risk of damaging your vehicle.
Boat wraps require a lot of time and energy to complete, even for professionals. Improperly installing a wrap can lead to a myriad of issues down the line such as air bubbles, lifting, peeling, ripping, and more. When removed, parts of the vinyl may still adhere to your vehicle's surface or leave residual marks and blemishes on the paint. 
Our experienced team can expertly wrap a wide range of vehicles, from large trucks to aircraft, mining equipment, utes, and more. Leave the hard work to us!
Contact us today and book your free consultation.
I still have questions about getting my boat wrapped. Can I speak to one of your team?
Yes! Our expert team is here to answer all your boat wrapping questions. Whether you're replacing your current wrap, installing a brand new design or looking for an efficient fleet wrapping service, our team will make your boat stand out. Contact us online or at (02) 4920 2710 and speak to one of our specialists today! 
Contact us today and install a durable vinyl boat wrap on your watercraft

EASY PROCESS
You'll be wrapped at the end of our work with you. Our aim is to make the entire process as easy as possible.

BEST MATERIALS
When only the best will do.. protect your vehicle investment by using only the best materials on the planet.

SKILLED TECHNICIANS
Our install team is truly the ultimate! Full trained & certified with years of experience bringing your designs to life!

WARRANTY GUARANTEED
Full warranties are available on our materials and workmanship. Not all sign companies can do this. Ask the question.
Contact our friendly sales team to talk about your requirements