No matter how big your rig, our specialists create long-lasting truck signage that'll make your business shine
At
Ultimate Vehicle Wraps
, we take the hassle out of truck wrapping. We design and apply high-quality, durable wraps for vehicles of any size. With a massive 4000 sqm facility, we provide easy access for large vehicles so you can drive in, get your truck wrapped and get back on the road, fast. Our printers are the largest and most advanced in Australia, giving us the unparalleled scope that makes us the superior choice for truck wraps in Newcastle and beyond.
Our friendly, efficient team will arrange a pre-scheduled time for your truck wrap. We know having vehicles off the road impacts your operations, and we'll keep you in the loop so you'll always know exactly how long your vehicle will be off the road.
We offer our customers a range of graphics, from traditional hand signwriting and vinyl lettering to large scale digital graphics and full truck wraps. Whatever your needs, our team of specialists will craft a quality wrap to fit the bill.
Place an enquiry today and design high-quality, long-lasting truck signage for your business.
ENQUIRE NOW
Contact our friendly sales team to talk about your requirements.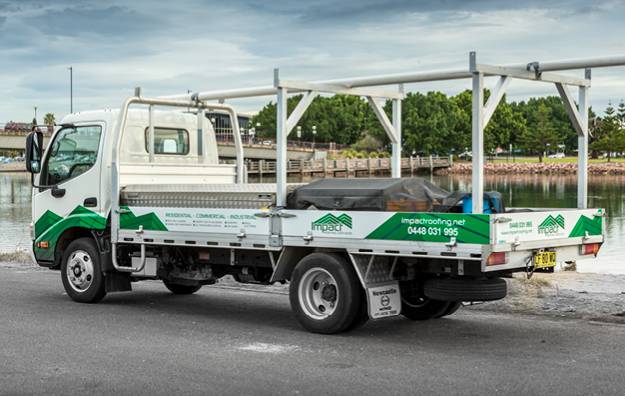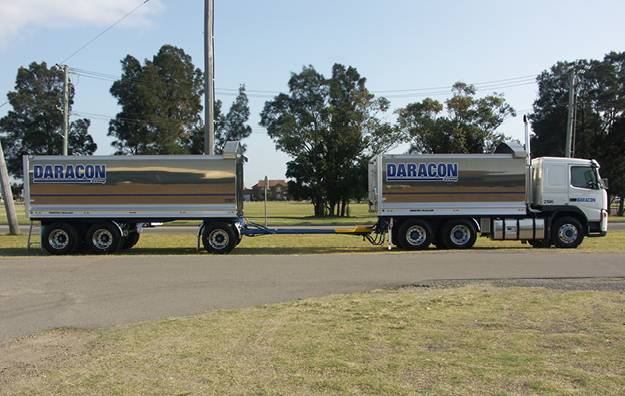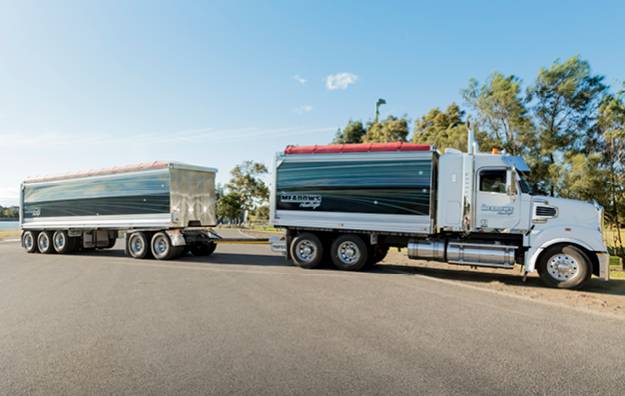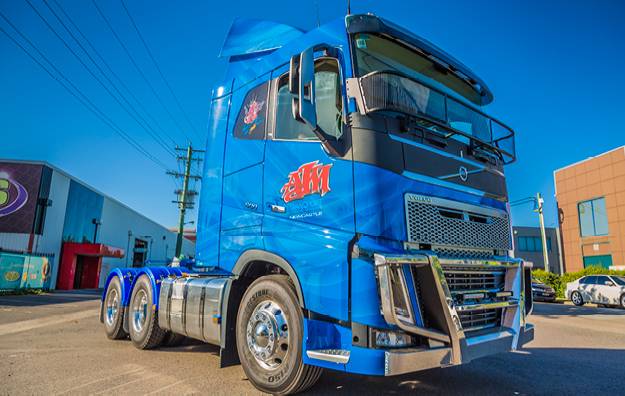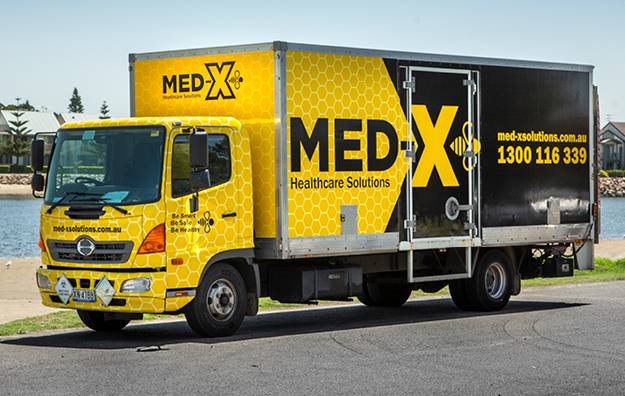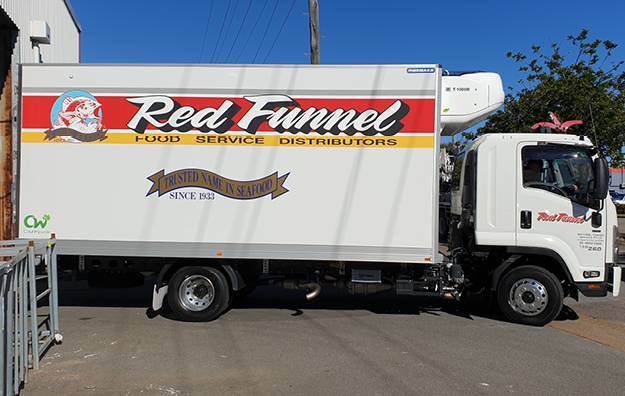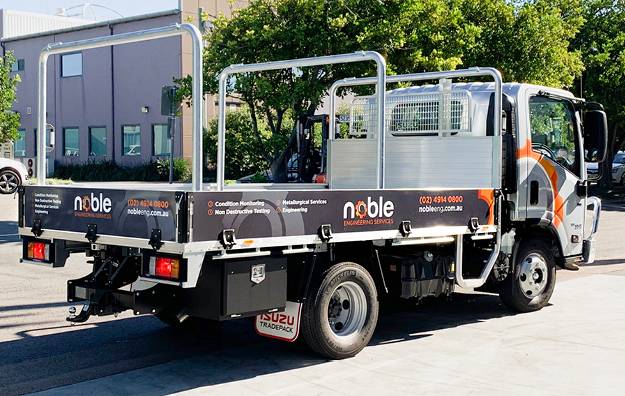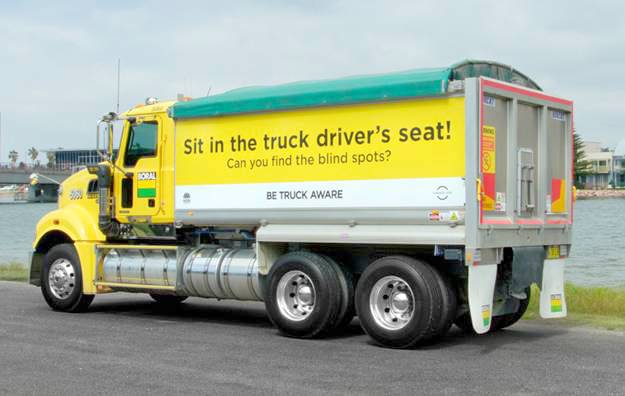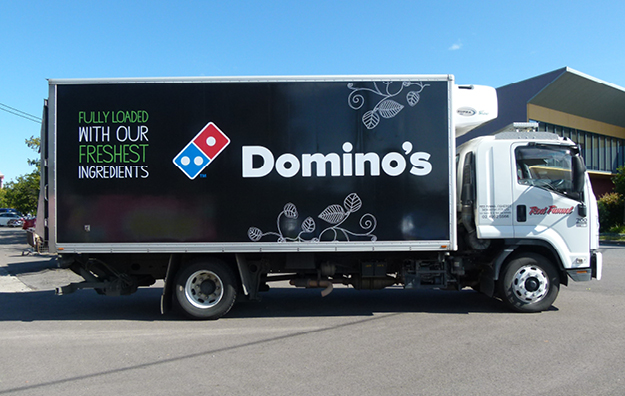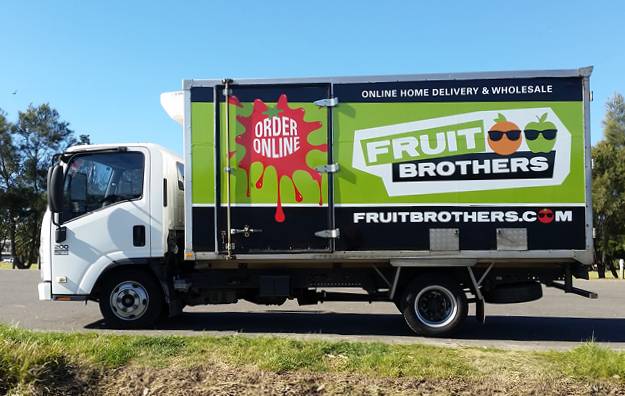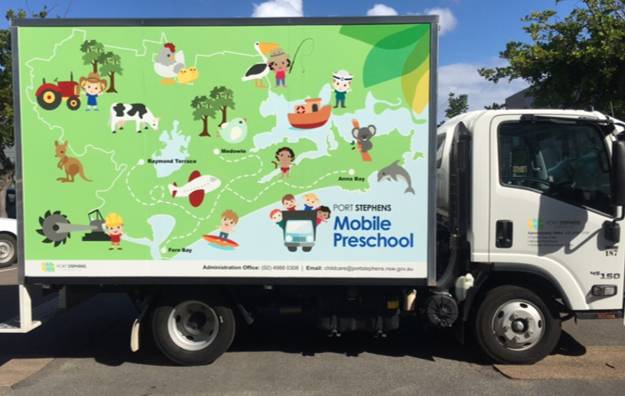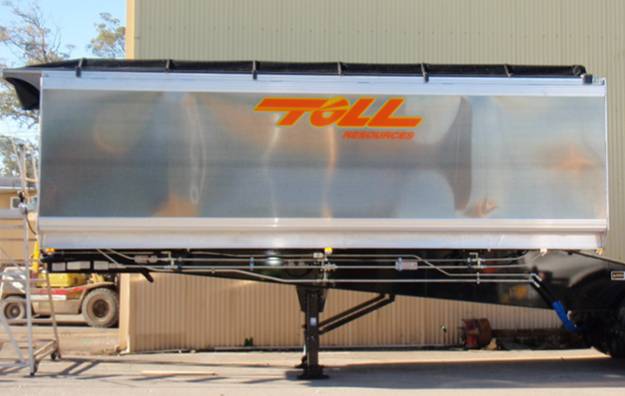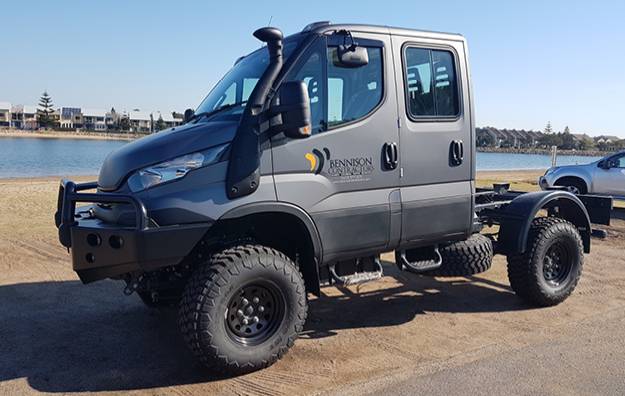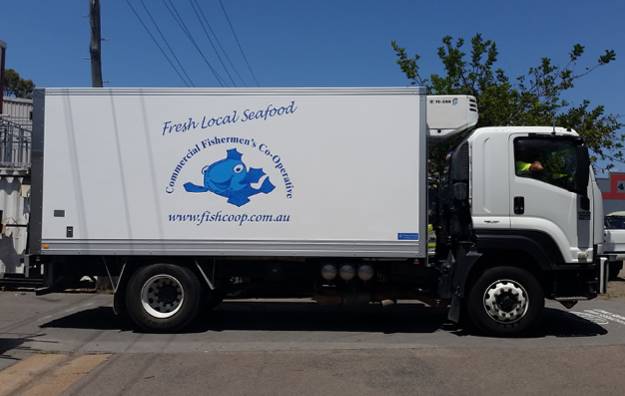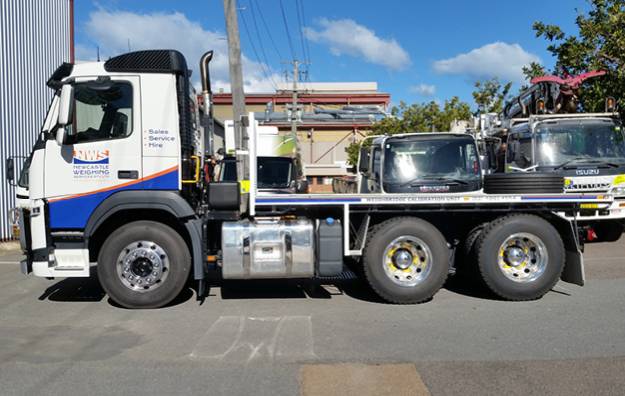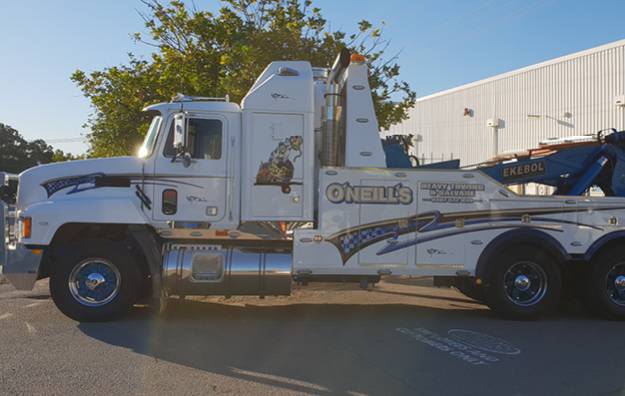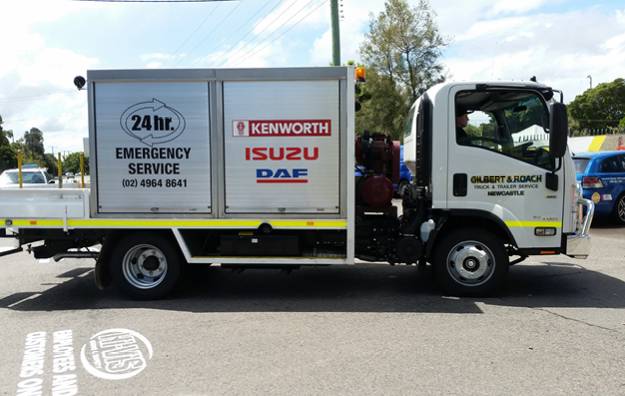 FAQs about truck wrapping
Are vehicle wraps a good way to advertise my business?
Yes! Vehicle wraps are a great way to improve brand awareness for new and established businesses. They create an eye-catching, memorable canvas for your key messages and values that makes your business easy to recognise. Think of it as a mobile billboard that's never in the same spot for too long.
Plus, for interstate travellers, investing in vehicle signage means your brand could be seen across Australia!
Mobile advertising is especially popular on trucks because of their size, which provides more space to show off your brand. Vehicle wraps can also be easily removed, which is perfect if you decide to redesign your logo or refresh your business's branding.
Because trucks spend a lot of time on the road, they often experience wear and tear at a quicker rate than other vehicles. A new wrap is a great way to keep your trucks looking professional while protecting the paint underneath — trust us, a fresh-looking paint job is a cost-effective way to increase your resale value when it's time to upgrade.
Here are some other benefits of choosing vehicle wraps to advertise your business.
Use your existing assets — Install a bold, stylish wrap and get your brand without having to design new assets. Our designs can be made using your current branding and we'll tweak them to perfectly suit your truck.
Impress your customers — A fleet of expertly wrapped vehicles shows that your business means business.
Easy maintenance — A vehicle wrap requires less overall maintenance to stay clean and road-ready compared to a new paint job, which needs regular washing and waxing. You can rest assured that your brand decals will look as good as new for years to come.
What type of trucks can be wrapped?
At
Ultimate Vehicle Wraps
, there's no truck too mighty for our wraps. Our experienced team is ready for everything from commercial people movers to semi-trucks. We'll conduct a full assessment of your truck and find any unique factors that may interfere with the wrapping process.
Then, we'll establish a deadline for your car wrap depending on your desired time frame and the complexity of the task.
We understand that having a truck out of service will affect your business's day to day output — that's why we work hard to establish clear, efficient timeframes to provide the best possible service. This has made us one of the most trusted suppliers of truck wraps Newcastle and Hunter businesses can rely on.
If you're unsure if your truck is suitable for a vinyl wrap, contact our team of specialists today. We've got you covered.
How durable are vehicle wraps?
High-quality vehicle wraps are extremely durable. One of the advantages of wrapping your vehicle is that it provides extra protection for its existing paint job. Vinyl wraps are also more resistant to scratches from debris and dust than paint is, making your rig more equipped to handle everyday scuffs and marks.
Sturdy trucks deserve sturdy wraps. We're proud to be Certified Partners with both 3M and Avery Dennison, two of the world's premier vinyl wrap suppliers with a global reputation for superior quality.
Our wraps are made to withstand high temperatures and include built-in resistance to UV rays. They're an excellent material when you need a vehicle wrap that'll hold up against long days on the road. Our wraps are also easy to remove even after years of use, making them ideal for businesses that regularly upgrade their fleet or refresh their branding.
Both brands offer a huge variety of colours and grades to suit your designs. Whatever your needs, our specialists only use the highest quality materials for your truck wraps.
How do I know when to replace my vehicle wrap?
A standard vehicle wrap should last around 5 years when applied properly. Our high-quality, professional wraps regularly exceed this time, especially when maintained properly. However, all wraps will eventually degrade over time. Here are some signs that you need to replace your truck's wrap. 
Faded colours 

Deep scratches, marks or stains that can't be removed with professional cleaning

Peeling around the edge of your wrap 

Dented or otherwise damaged panels 
Regular maintenance and cleaning is the best way to get the most mileage out of your wrap. We recommend hand washing your vehicle rather than machine washing, as many commercial machines are too rough for a vinyl wrap.

We also recommend changing your wrap if your business is altering its marketing materials. Driving around with outdated or inaccurate business information can potentially damage your brand and alienate new and existing customers. 
We provide warranties of up to 7 years on our wraps. Enquire today for more information.
I'm not sure what make or model my truck is. Can you help?
Yes! From small cars to trucks and everything in between,
 we work hard to ensure our wraps are perfectly tailored to suit every vehicle we work on. We assess each vehicle individually rather than just designing wraps based on the make and model. Our templates are made in-house to ensure we can adjust and customise them as needed depending on your vehicle.
We strongly recommend bringing your vehicle in-store so that we can provide a full assessment of your truck.
Do I need to get my truck professionally wrapped?
Yes. While many people think vehicle wrapping is a straightforward process, it's vital to have your wrap professionally installed. Professional wrappers have custom, specially designed tools to give you the best final product for your vehicle. This is especially important for large vehicles like trucks that require more application time and planning.
The truck wrapping process takes hours even for experienced vehicle wrappers. Installing your own vehicle wrap means risking hours of money and time on an unusable final product. Plus, we have the know-how to prevent common vehicle wrapping pitfalls like air bubbles, scratches and wrinkles without damaging your wrap.
How do I prepare my truck for a vehicle wrap?
It's important to properly clean your vehicle ahead of time to achieve the best possible wrap.
We recommend thoroughly washing your truck at least 24 hours before wrapping. Even after hand drying your truck, there can still be water in various small, tight areas that are hard to see and reach. Giving your truck enough time to air dry reduces the risk of water leaking between the paint and your new wrap.
For trucks, a power wash should remove most of the dirt, dust and grime from your vehicle. We recommend following this up with a thorough hand wash to ensure there's no leftover debris. We also suggest avoiding harsh chemicals while cleaning — water and a mild cleaning solution are the best way to strip any accumulated wax or grime from your truck.
How do I enquire about wrapping a fleet of trucks for my business?
Fleet wrapping is our specialty. After
placing an enquiry with us online
, over the phone or in person, we'll establish the requirements of your job and the time to complete it. We'll also inspect your vehicles to determine any unexpected issues that may hinder the wrapping process. It's important to catch these small details ahead of time to ensure the wrapping process won't be hindered.
We know how important it is for your truck to get back on the road. Let us know when you need your vehicles wrapped so we can accommodate your schedule. If you have any additional concerns, please reach out to our team of specialists.

Why should I choose Ultimate Vehicle Wraps for my truck signage?
At
Ultimate Vehicle Wraps
, we pride ourselves on providing the perfect final result for your vehicles. We understand how important it is that your wrap matches the style, tone and standards of your business. That's why we're committed to providing you with professional design, flawless installation and unmatched results.
The
Hi-Vis
family began life in 1959 as a traditional signwriting business and vehicles were one of our original services. Since then, we've used our decades of experience to become one of the region's leading digital print businesses for
truck wraps Newcastle
-wide.
Book a free measure and quote online
today!
We apply durable, high-quality truck wraps that'll get you back on the road in no time — Enquire online today

EASY PROCESS
You'll be wrapped at the end of our work with you.  Our aim is to make the entire process as easy as possible.

BEST MATERIALS
When only the best will do.. protect your vehicle investment by using only the best materials on the planet.

SKILLED TECHNICIANS
Our install team is truly the ultimate!  Full trained & certified with years of experience bringing your designs to life!

WARRANTY GUARANTEED
Full warranties are available on our materials and workmanship.  Not all sign companies can do this. Ask the question.
Contact our friendly sales team to talk about your requirements