Refresh your ride with our range of vinyl stripes for cars
Looking to give your car a fresh look? Vinyl stripes for cars are a great way to liven up your paint job and add a touch of character to your vehicle. From brand logos to roof graphics, racing stripes, bumper decals and more, our team has got you covered.
At Ultimate Vehicle Wraps, we specialise in partial and full-body vinyl wraps made with the highest quality materials from globally recognised brands 3M and Avery Dennison. We work with our customers to create eye-catching car decals Newcastle drivers can rely on.
Feel the need for speed and add a set of stylish racing stripes to your vehicle today. Contact our team of specialists to book a free measure and quote in our Carrington showroom.
ENQUIRE NOW
Contact our friendly sales team to talk about your requirements.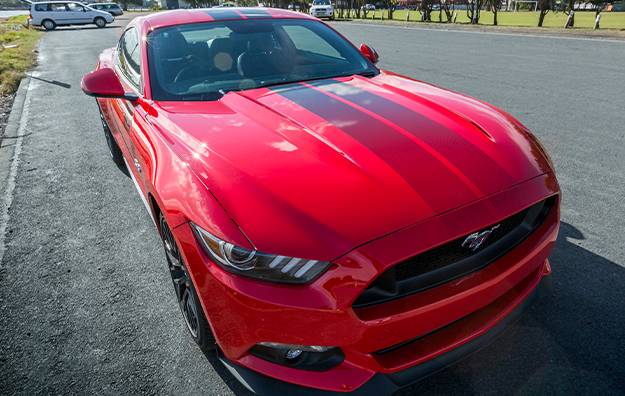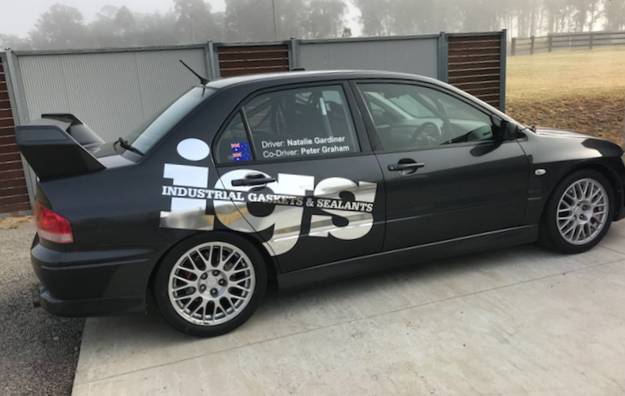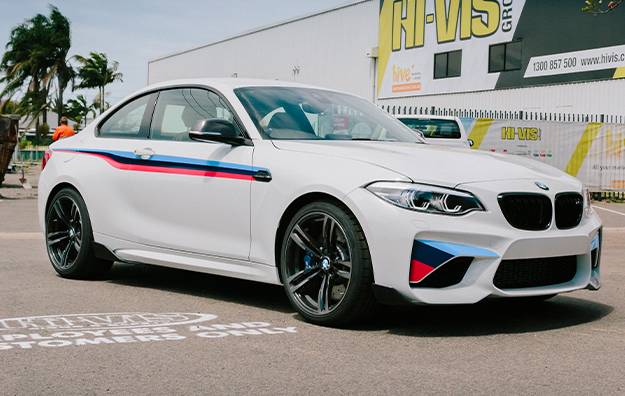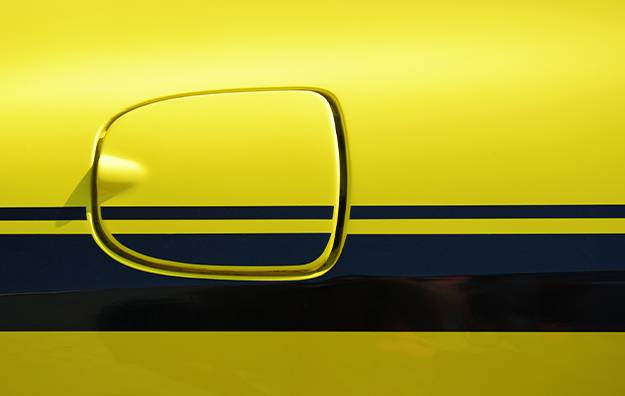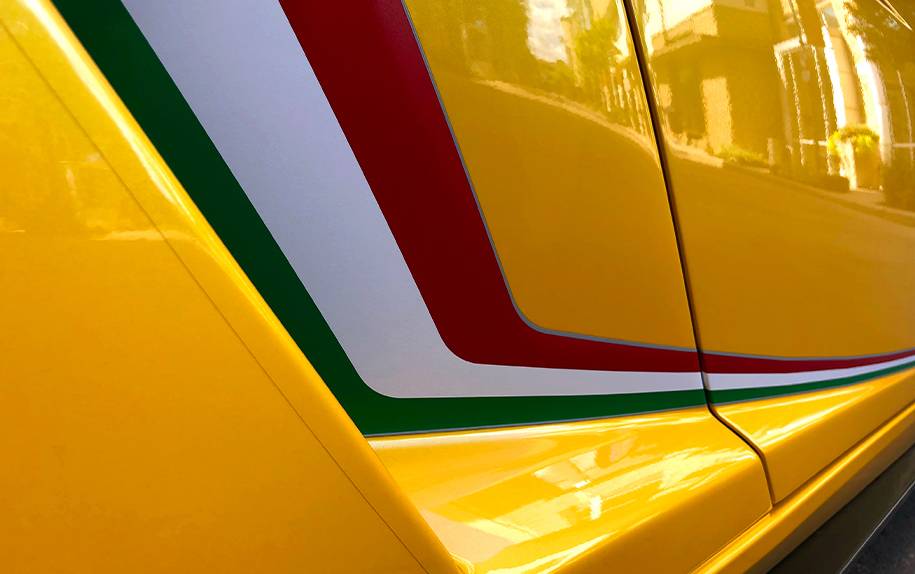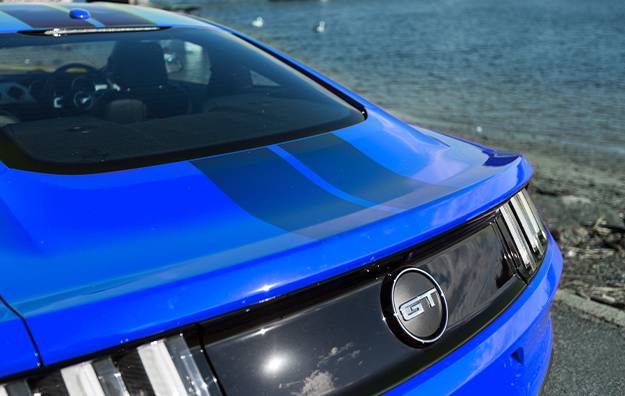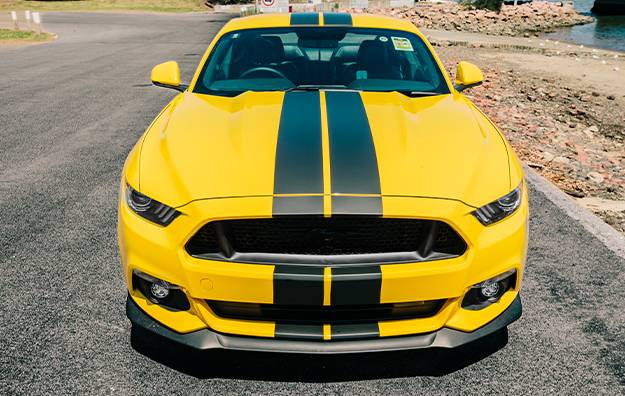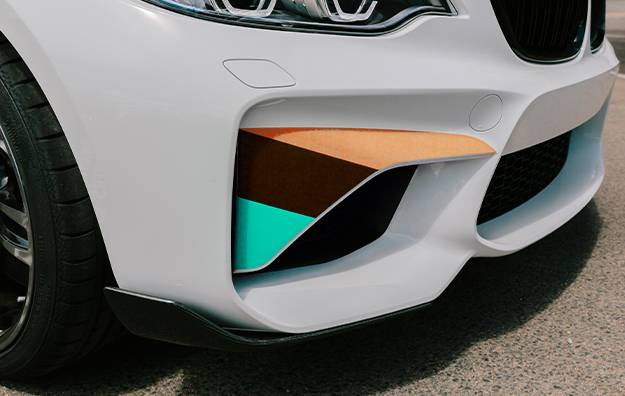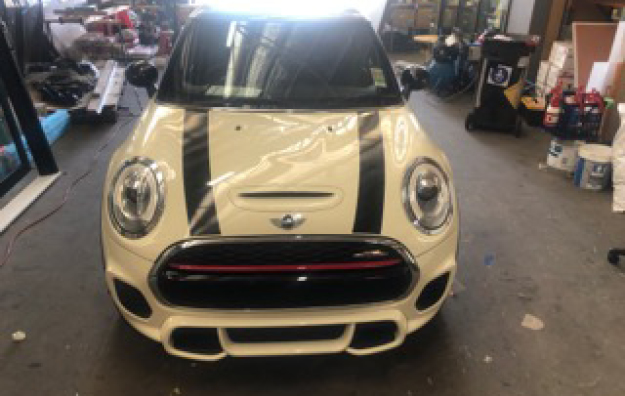 Our expert team can apply bold decals and sleek stripes for cars of all sizes
At Ultimate Vehicle Wraps, we always strive for perfection. Our team will ensure your new vehicle wrap is installed to the best possible standard. Our goal is to provide you with high-quality, long-lasting wraps that'll give you the best value — and the best experience.
Located in Carrington, Newcastle, Ultimate Vehicle Wraps is part of the Hi-Vis group. Hi-Vis began life as a signwriting business and has been providing quality signage across the region since 1959. Today, we use the largest printers in the country to apply stylish decals including racing stripes for cars, logos for fleet vehicles, branding for industrial equipment, and much more.
Our team can remove an existing wrap and help design a new decal for your vehicle. Contact us today.
FAQs about vinyl stripes for cars
Do you install partial wraps?
Yes. We can install full or partial wraps to suit your vehicle.
A full vehicle wrap is exactly what it sounds like: it fully covers your car from bumper to bumper. Partial wraps cover a specific area of your vehicle; they can fully cover individual parts of your vehicle such as the bumper, hood and roof while leaving the rest of your vehicle visible.

Partial wraps are a great choice if you want to keep showing off your car's existing paint. Decals like racing stripes, logos, and patterns are popular choices for partial wraps.
Whether you're looking for a full vehicle wrap or a partial decal, we install car decals Newcastle drivers can depend on.
Why should I wrap my vehicle instead of painting it?
Vehicle wrapping is the most popular way to add decals, fresh designs and logos to vehicles. As wrapping technology has evolved, vinyl wraps have emerged as the superior option to painting, especially for partial vehicle wraps. They're quicker to apply, easier to replace and they'll protect your existing paint job from any wear and tear.
A vehicle wrap only requires one adhesive layer of vinyl to be applied to your car. A new paint job requires multiple paint applications and a layer of clear coat, making it a more time-consuming process. While a new coat of paint is a long-term commitment, a partial or full vinyl wrap can be easily and efficiently removed and replaced with a new design by our team of experts.
Can I wash my car after it's been wrapped?
We recommend keeping your car dry for five days after your vehicle wrap has been applied. After this period, it's best to avoid putting your vehicle through a machine wash to avoid exposing it to harsh detergents. Machine washes are also more likely to scratch your wrap if they aren't calibrated properly.

Hand-washing is the best way to keep your wrap looking fresh; we recommend regularly cleaning your ride with a gentle detergent and warm or hot water. Remove stains and splashes when they occur and keep the water pressure on a low setting while washing.
Should I clean my car before it gets wrapped?
Yes. It's essential to clean your vehicle before a wrap is applied, as dirt, dust and debris can interfere with the bonding process. Cleaning also gets rid of any wax on the surface of your car, which can weaken the adhesion of your wrap.
Hand-wash your vehicle with a mild detergent and use a squeegee to clean any small, hard to reach areas. After washing, lightly dry your car and leave it for at least 24 hours before having it wrapped. This allows any remaining wet spots to fully dry before your wrap is applied.
For more information about the cleaning process, speak to our team of specialists today.
I'm not sure what design to choose for my vehicle. Can your team help?
Yes. Our expert design team can help you create the vehicle wrap of your dreams and showcase your brand, business or personal style.

At your free in-store measure and quote, our specialists will work with you to ensure your design will fit your vehicle. We create all our own templates, meaning your design can be customised to suit your taste. Simply bring your existing assets or ideas to our team and we'll get started creating the perfect wrap for your ride.
Are your vehicle wraps durable?
Yes. We use the highest quality vinyl to ensure that, when properly maintained, your vehicle wrap will keep its colour and adhesion for years to come. Our wraps are resistant to UV rays, hold up against extreme temperatures and are easy to remove even after years of use.With warranties up to 7 years, we provide essential information for maintaining your new vehicle wrap. For more information on the lifespan of each type of vehicle wrap, contact our team of experts today.

Are there any risks involved with wrapping my vehicle?
Vehicle wraps are a safe, effective alternative to paint and have very few potential hazards — when installed properly. An improperly installed vehicle wrap can warp and damage your vehicle's paint job. Attempting to remove a wrap yourself can also leave pieces of the wrap attached to your vehicle.
That's why it's so important to choose a vehicle wrap installer you can trust.
Ultimate Vehicle Wraps have years of experience designing, installing and removing high-quality wraps from a wide range of vehicles. Our specialists are committed to providing the best care and protection for your vehicle and with full warranties offered on our workmanship and materials.
Can I advertise my business with a partial vehicle wrap?
Yes. Mobile advertising is one of the most effective ways to promote your business. A vehicle wrap is essentially a billboard on wheels and allows your brand to be seen across the country instead of just in one location. Our wraps are made with eye-catching, durable vinyl from world-leading manufacturers, providing you with years of advertising for your brand.
Both full-body and partial vehicle wraps are suitable for mobile advertising. We can take your existing assets and turn them into an attention-grabbing design that communicates your business's key messages and branding. Both full-body and partial wraps can be removed by our expert team, making it easy to update your vehicle with new assets.
We recommend contacting our design team to determine what type of wrap is best suited for your vehicle.
How do I find out what model my vehicle is?
We can determine your vehicle's make and model during your free measure and quote at our showroom.Creating the perfect wrap isn't just about knowing a vehicle's make and model. We fully examine every vehicle at the start of the design process to ensure our wraps are perfectly tailored to your vehicle's unique specifications. This allows us to create the highest-quality wrap for your ride.

If you're looking to add a vinyl wrap to your vehicle, don't settle for second best. Choose Ultimate Vehicle Wraps and give your car the quality it deserves.
Does Ultimate Vehicle Wraps offer a fleet wrapping service?
Yes. We specialise in providing eye-catching, durable fleet wraps.
Bring your brand to life with our selection of attractive colours and long-lasting, world-standard materials. We offer warranties up to 7 years for our fleet graphics and can customise our in-house templates to create superior designs for your vehicles.
We're committed to providing car decals Newcastle businesses can rely on. Our expert team will provide you with the best advice to keep your wraps looking fresh long after they've driven off our showroom. Enquire today and drive your business harder with Ultimate Vehicle Wraps.
What kind of vehicles can be wrapped?
With Australia's most advanced printers, we can wrap virtually any vehicle in our 4000 sqm Newcastle facility. That's why we're the region's choice for versatile, high-quality vehicle graphics.
Our team of experts have extensive experience wrapping specialty vehicles, including:
Not sure if your vehicle can be wrapped? Contact our team today and book your free measure and quote at our Carrington warehouse. We'll assess all your requirements and create the perfect wrap for your vehicle.
How long has vehicle wrapping been popular?
Vehicle wrapping was invented in the 1920s by Goodrich. Because the process was so expensive, vehicle wraps were only used as advertising for large companies rather than custom designs. Self-adhesive wraps were introduced in the 1950s, but vehicle painting was still the more affordable option for most vehicle owners.
As wrapping technology became more affordable and practical over time, vinyl wraps became a popular choice for advertisers in the 1990s. Vehicle wraps overtook painting as the best method of mobile advertising, with vinyl prints becoming faster and more affordable.
Vinyl wraps have continued to evolve in quality, with durable designs that can last for years against harsh weather. Wraps can be easily removed when you decide to update your design without damaging your existing paint job. It's now easier than ever to add a vinyl wrap to vehicles of all sizes, from hatchbacks to aircraft and everything in between.
Enquire online today or visit us in-store and choose the highest-quality car decals Newcastle has to offer

EASY PROCESS
You'll be wrapped at the end of our work with you. Our aim is to make the entire process as easy as possible.

BEST MATERIALS
When only the best will do.. protect your vehicle investment by using only the best materials on the planet.

SKILLED TECHNICIANS
Our install team is truly the ultimate! Full trained & certified with years of experience bringing your designs to life!

WARRANTY GUARANTEED
Full warranties are available on our materials and workmanship. Not all sign companies can do this. Ask the question.
Contact our friendly sales team to talk about your requirements