Vehicle Signage Newcastle

Vehicle signage is one of the most cost-effective methods of mobile marketing that'll drive your brand 24/7
Turn your everyday drives into stylish self-promotion with Ultimate Vehicle Wraps.
From the smallest SMART cars to the largest vans, our team of skilled technicians can design, print and install graphics on any sized vehicle. As Certified Partners of 3M and Avery Dennison, we use the highest quality materials in the world to enhance your vehicle with exceptional, long-lasting decals and wraps.
Our vehicle graphics come with full protection and warranties under our Platinum Graphics Programme — in fact, our wraps and decals are so durable that they can even outlast your car!
Enquire today and drive your brand harder with Ultimate Vehicle Wraps.
ENQUIRE NOW
Contact our friendly sales team to talk about your requirements.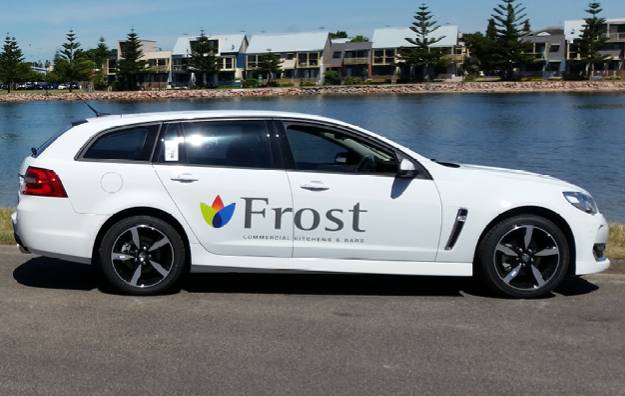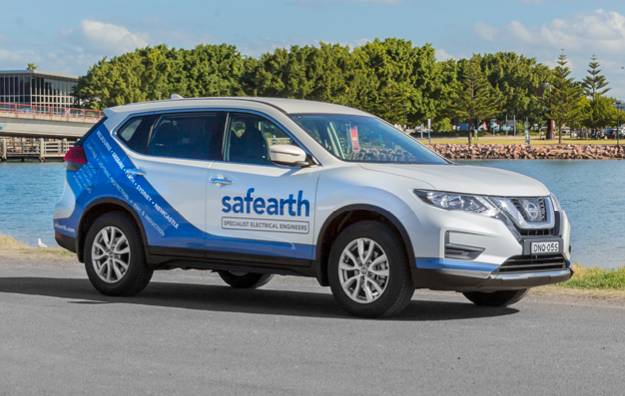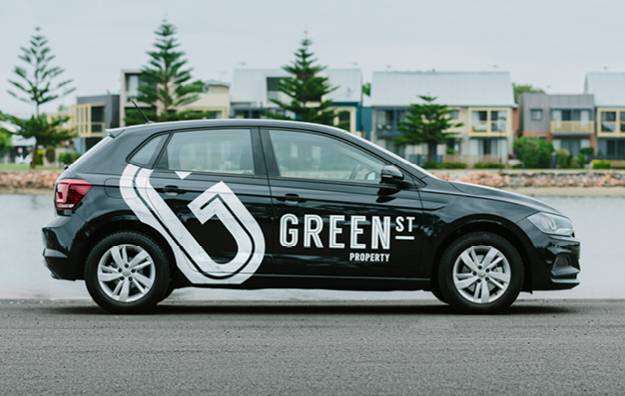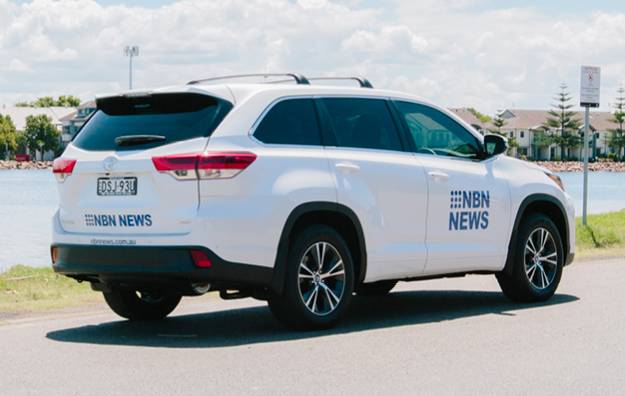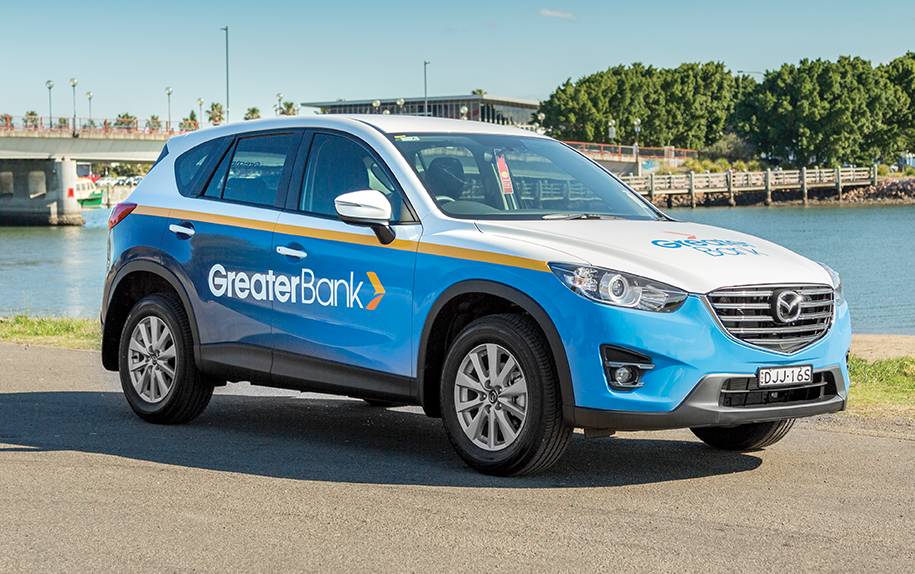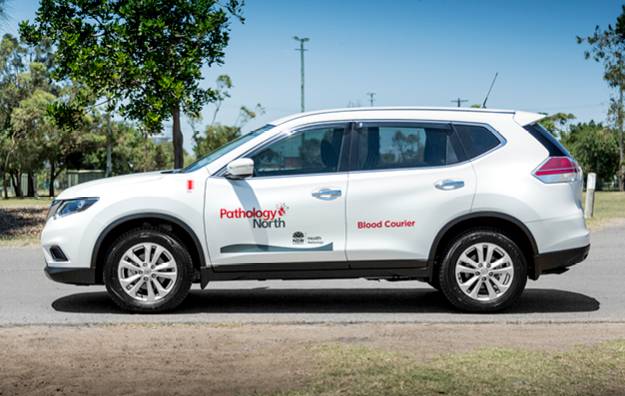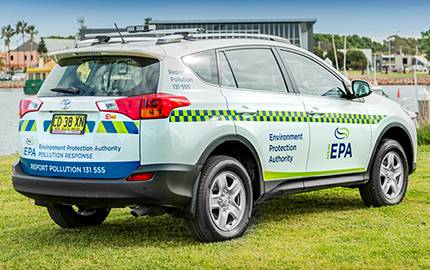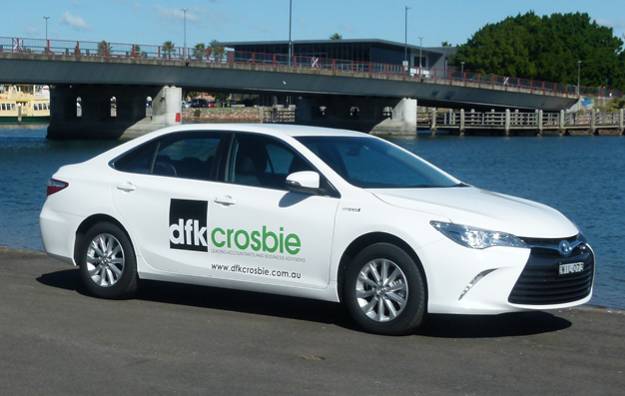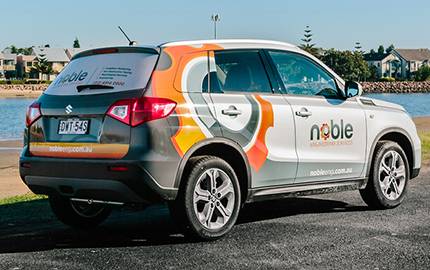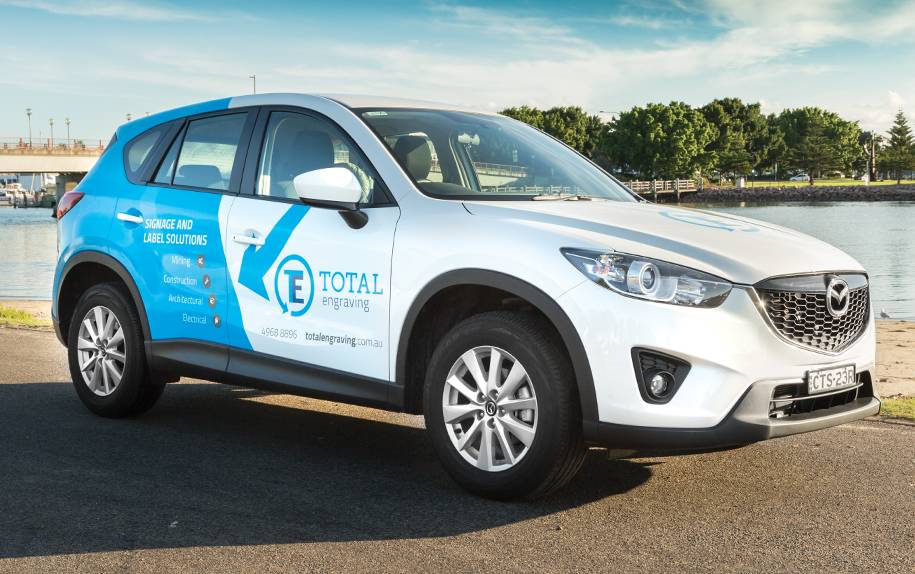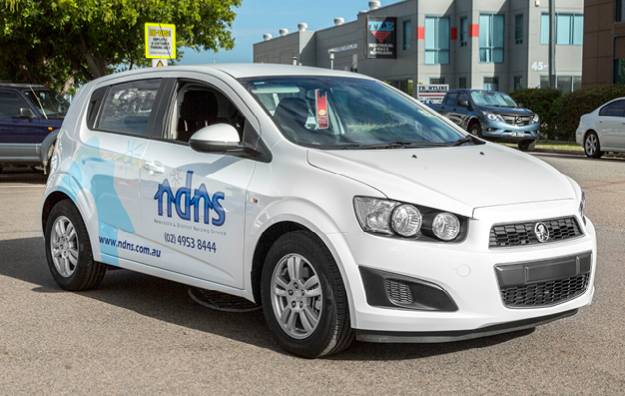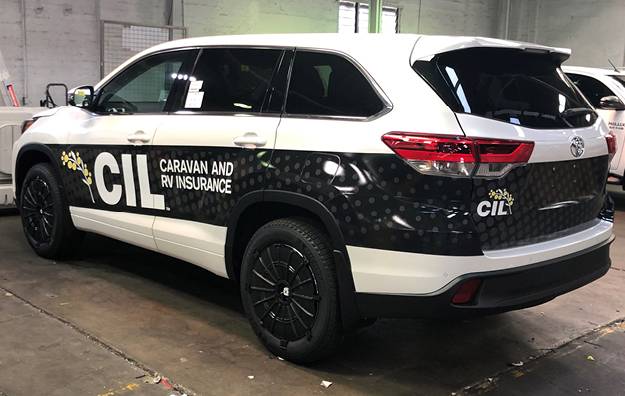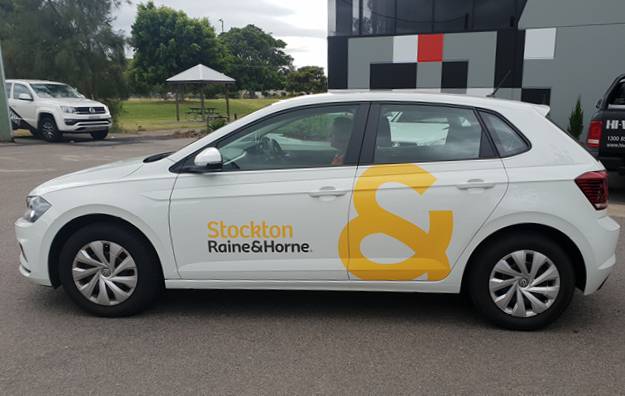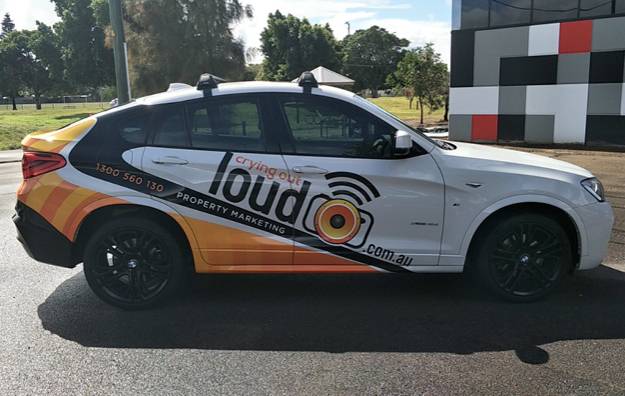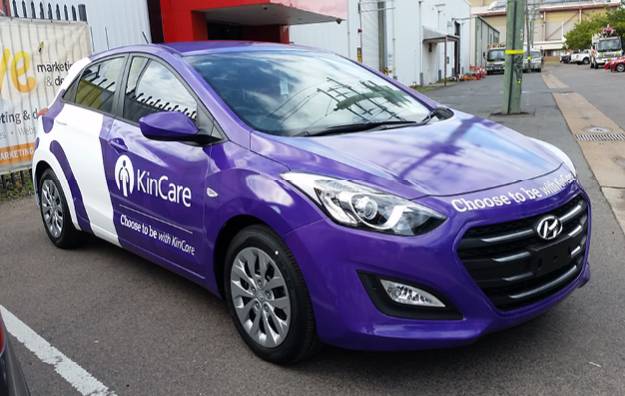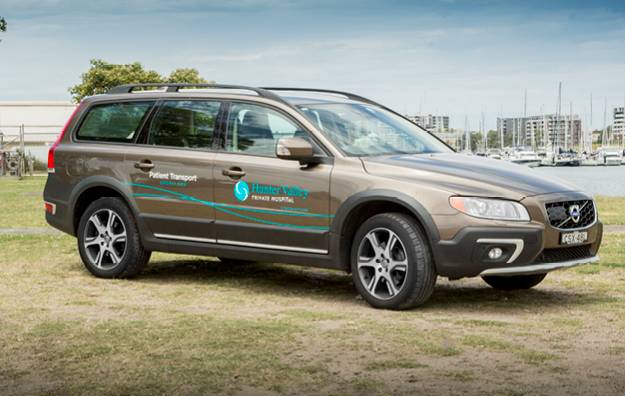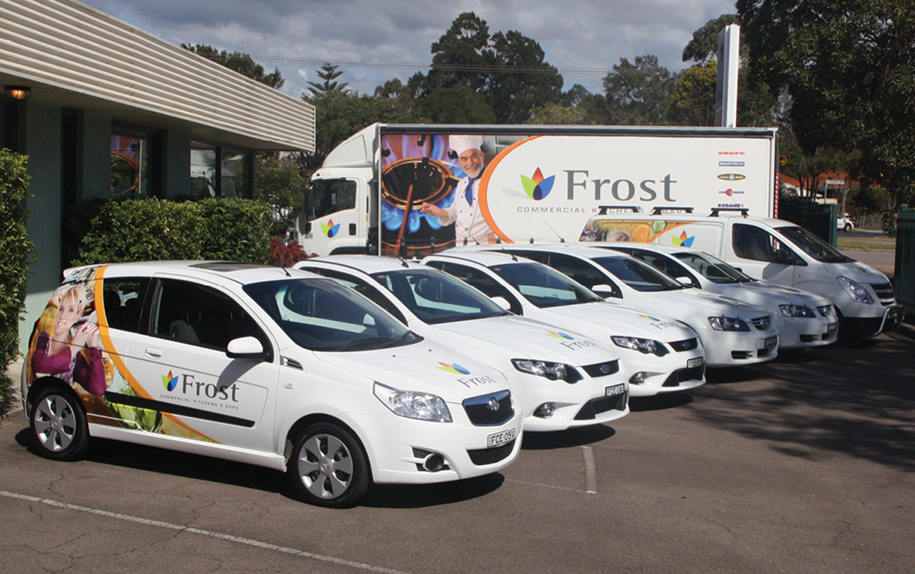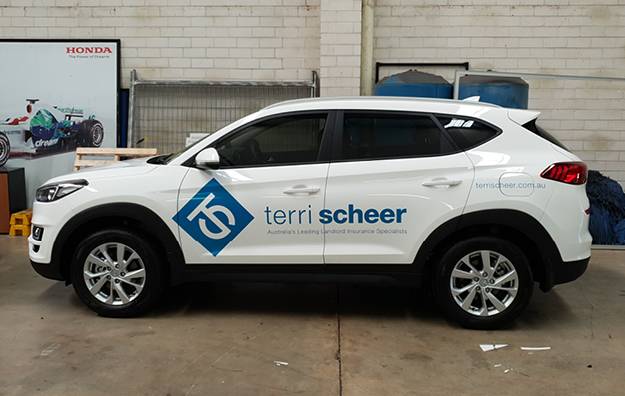 Can Ultimate Vehicle Wraps apply vehicle signage to a large fleet of vehicles?
Yes, we can! We're experts at wrapping large fleets with unmatched care and attention to detail.
Wrapping a large order of cars, trucks or specialised vehicles may seem like a stressful process but, at Ultimate Vehicle Wraps, we take the hassle off your hands. That means you'll spend less time organising your order and more time driving your brand.
We use the highest-quality printing technologies to install wraps that are not only eye-catching but will stand up against years of road use. Our fleet graphics receive a complete 3-year warranty and our Platinum Graphics Programme teaches fleet drivers how to properly care for their customised wraps. Plus, our adjustable templates can be customised to suit most vehicles, so we can design the perfect vehicle graphics for each car in your fleet.
Enquire today and start advertising on the road!
What is the best material for vehicle wrapping?
The best material for a vehicle wrap is one that looks great, protects your car and stays looking fresh for years to come. We use industry-leading materials from global brands 3M and Avery Dennison to create high-quality prints in over 100 shades and a range of textures.
Our wraps stand up against high temperatures, humidity and UV rays — perfect for scorching Australian summers. Known for their extreme durability and patented adhesive tech, our wraps feature versatile finishes including gloss, matte, satin, brushed, and more.
At Ultimate Vehicle Wraps, we partner with the world's best graphics companies to print superior vehicle signs for our clients. Speak to our team today and choose the perfect finish for your brand. 
How do I enquire about getting my vehicle wrapped?
To get started simply
place an enquiry online
. We'll be in touch to arrange an in-person chat so we can decide what's best for your vehicles. We believe that quality wraps come from proper planning, that's why we start the wrapping process by thoroughly assessing each vehicle to ensure your design can be applied correctly.
We'll walk you through the wrapping process and suggest any tweaks or adjustments to your design. We'll also provide you with timeframes for your wrap in accordance with your needs. It's this attention to detail from the start of the design process through to the final wrapping process which allows us to provide the highest quality vehicle signage Newcastle-wide.

I need a specific logo on my vehicle. Can you help design my wrap?
Yes! Our expert team of designers can create a custom design and turn your vehicle into a mobile billboard. A graphic designer from our team will work with you to create an on-brand design that helps you stand out from the crowd and sends the right message about your business.
Wrapping a vehicle isn't a one size fits all process — every vehicle has unique requirements which need to be accommodated in the design phase. We make our own templates for our wraps, which means we can adjust most designs to suit practically any car or to fit your entire vehicle.
Alongside small and large cars, we work extensively with trucks, commercial vehicles, specialty vehicles and major transport fleets, so you can rest assured that we'll meet all your design needs to produce the perfect wrap.
Visit us today or enquire online to start the design process.

Do my vehicles need to be washed before they're wrapped?
Yes. We strongly recommend washing your vehicle before we wrap it. Dust, dirt, debris and wax can build up on your vehicle over time — even if your car looks clean! Wax can be especially harmful to the bonding process as it weakens the adhesion of your wrap.
We recommend hand-washing your vehicle to ensure a deeper clean the day before it's due to be wrapped — this gives your vehicle enough time to fully dry.
You can take your vehicle to a car wash before wrapping, but be sure to inspect your vehicle afterwards to spot any remaining debris. We also recommend using a squeegee to reach any small, tight areas such as headlights, taillights, bezels and gaps between panels. 

How should I clean my car after it's been wrapped?
Proper aftercare is essential for keeping your new vehicle wrap looking great. Here are our recommendations for how to clean your freshly wrapped car.
Avoid washing at first. We recommend avoiding getting your wrap wet in the first five days after your vehicle has been wrapped — yes, that includes staying out of the rain!
Hand wash gently. Regular hand washes are the best way to keep a wrapped vehicle looking fresh. It's important to keep the water pressure low and avoid using warm or hot water — we also suggest only using mild detergents when washing.While our wraps are incredibly durable, it's best to avoid car washes due to the added risk of abrasions and scratches from machine washes. Only visit a car wash if you're confident about the settings and condition of the machine.
Clean your wrap regularly. Remove any stains, marks or splashes from your wrap as soon as they occur. We recommend washing your vehicle regularly to make sure stains don't sit on the surface of your wrap for too long. For removing deep marks and scratches, speak to one of our experienced specialists!
Dry your car delicately. A quality wrap needs to be treated gently, especially when drying. Use a clean, soft micro-fibre towel or sponge with light pressure to remove excess water from your vehicle. Air drying is also a safe option after cleaning.

Can I wax my wrapped vehicle?
We don't recommend using wax on wrapped vehicles, as wax can get lodged in the pores of your vinyl wrap and cause it to break down over time. It's best to gently hand wash your vehicle with a mild detergent and avoid wax, especially if it contains petroleum.
Our Platinum Graphics Programme provides expert advice on how to properly care for your newly wrapped vehicle. Get in touch with our team today to check which products aren't suitable for your vehicle wrap.
Can you uninstall my vehicle's current wrap?
Yes! Whether you're updating to a new wrap or reverting to your original paint job, our expert technicians can remove your existing wrap safely and efficiently.
One of the reasons many businesses and car-lovers prefer wraps is because they can be added and removed while leaving the underlying paint intact. Repainting a vehicle is often a costly, complicated process that can involve several applications of paint to achieve the correct colour.
If your existing wrap has been installed correctly, our team can easily remove it without leaving any unwanted residue on your vehicle.
This process involves delicately heating the wrap to remove the adhesive — however, we don't recommend performing your own wrap removal. Always consult a team of professional installers to remove your wrap, especially if it's been in place for more than 3 years.
Will a wrap damage my vehicle's paint job?
No, a properly applied wrap will not damage the paint on your vehicle and can be applied to all types of paint. At
Ultimate Vehicle Wraps
, we know how important it is to keep your vehicle looking fresh. Our vehicle wraps are durable and ultra-thin, and we always take extra care to ensure our wraps will leave your paint in excellent condition.
Improperly applied wraps can leave residual marks or damage the paint when removed — that's why it's so important to choose a reliable wrapping service.
Our expert technicians understand that no two vehicles are the same — that's why we give your vehicles the care they deserve. We fully assess every vehicle to ensure our wraps will fit their exact specifications and avoid any unexpected issues during the removal process.
Place an enquiry or visit us in-store today and choose the quality vehicle signage Newcastle businesses rely on.
Does a full vehicle wrap provide more protection for your vehicle?
Wrapping your vehicle doesn't just give it a new look — it also helps protect the paint underneath from wear and tear.
A full vehicle wrap will reduce the exposure of your paint to damaging UV rays and harsh weather. Our wraps are highly durable and resistant to scratches, adding an extra layer of protection to your paint job — a huge plus if you're looking to wrap a fleet of vehicles. Remove your wrap and you'll find your paint job looking as clean and fresh as the day you wrapped it, which can improve your vehicle's resale value down the line. 

How long does a vehicle wrap last?
The overall lifespan of a vehicle wrap will depend on the quality of installation, the type of material used and environmental factors like excessive sun exposure. On average, a vehicle wrap will last around five years before needing to be replaced.
A newly wrapped vehicle requires proper aftercare to ensure its longevity and our team is dedicated to helping you get the most mileage out of your wrap. Our technicians can answer all your questions about aftercare and ongoing maintenance to keep your wrap in good nick for years!
Will my new vehicle wrap come with a warranty?
Yes! We offer warranties of up to 7 years on our materials and workmanship across our entire range of vehicle wraps. We provide superior warranties on our materials and workmanship that can last up to seven years depending on your vehicle and type of wrap, making us the best choice for vehicle signage Newcastle businesses can rely on.
Don't settle for second best — visit us today and choose the highest quality vehicle signage in Newcastle

EASY PROCESS
You'll be wrapped at the end of our work with you.  Our aim is to make the entire process as easy as possible.

BEST MATERIALS
When only the best will do.. protect your vehicle investment by using only the best materials on the planet.

SKILLED TECHNICIANS
Our install team is truly the ultimate!  Full trained & certified with years of experience bringing your designs to life!

WARRANTY GUARANTEED
Full warranties are available on our materials and workmanship.  Not all sign companies can do this. Ask the question.
Contact our friendly sales team to talk about your requirements